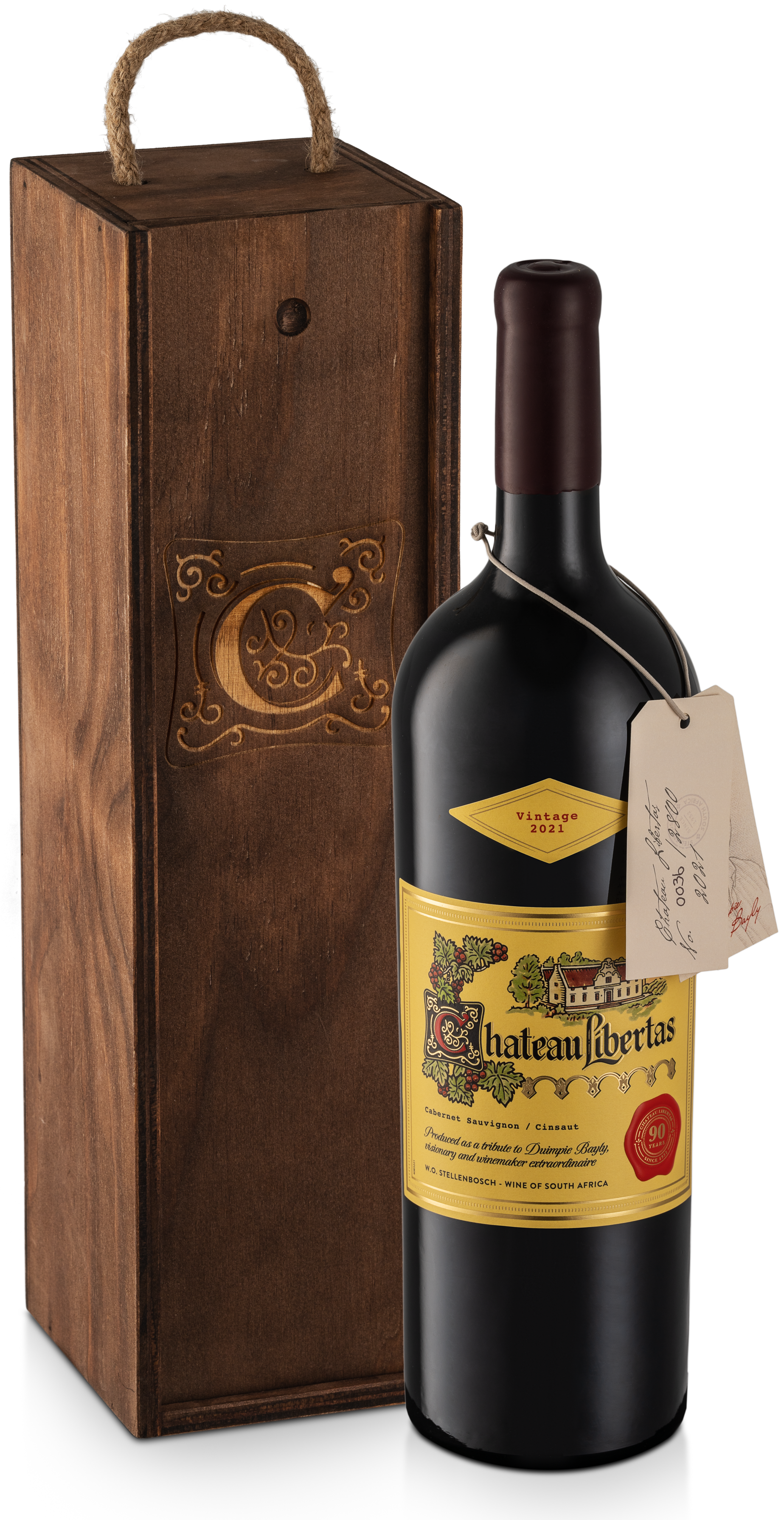 Chateau Libertas Limited Edition 1.5L
2021
1.5L
5L
A special, limited-edition 90th anniversary memorial blend of South African favourite Chateau Libertas, released by Distell as a tribute to Duimpie (Francis Carr) Bayly, the late wine industry icon who played a major role in shaping the country's wine reputation. He sadly passed away in 2021.  The famous Cabernet Sauvignon-based blend stayed close to Duimpie's heart for nearly a lifetime. Once likening Chateau Libertas to "an old friend who never lets you down", he could trace his association with the wine to the 1960s.
This wine is made from a blend of Cabernet Sauvignon (60%) and Cinsault (40%).  Wine of Origin: Stellenbosch
Richly layered with flavours of ripe fruit, cedar, spice and tobacco. Firm but approachable tannins. Great ageing potential (to 10 years).
Maturation Potential