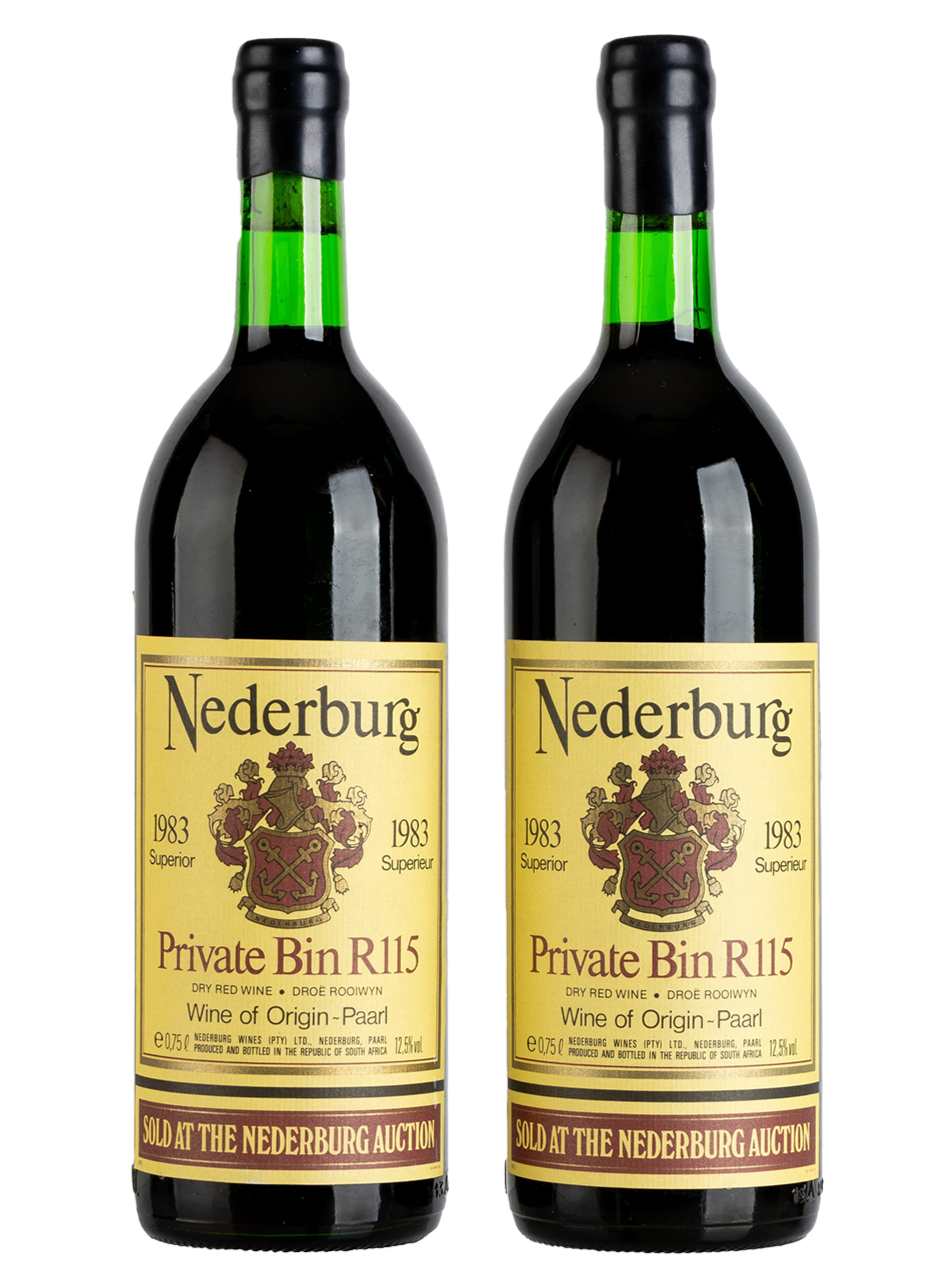 0
Vinotèque
Nederburg Private Bin R115, 1983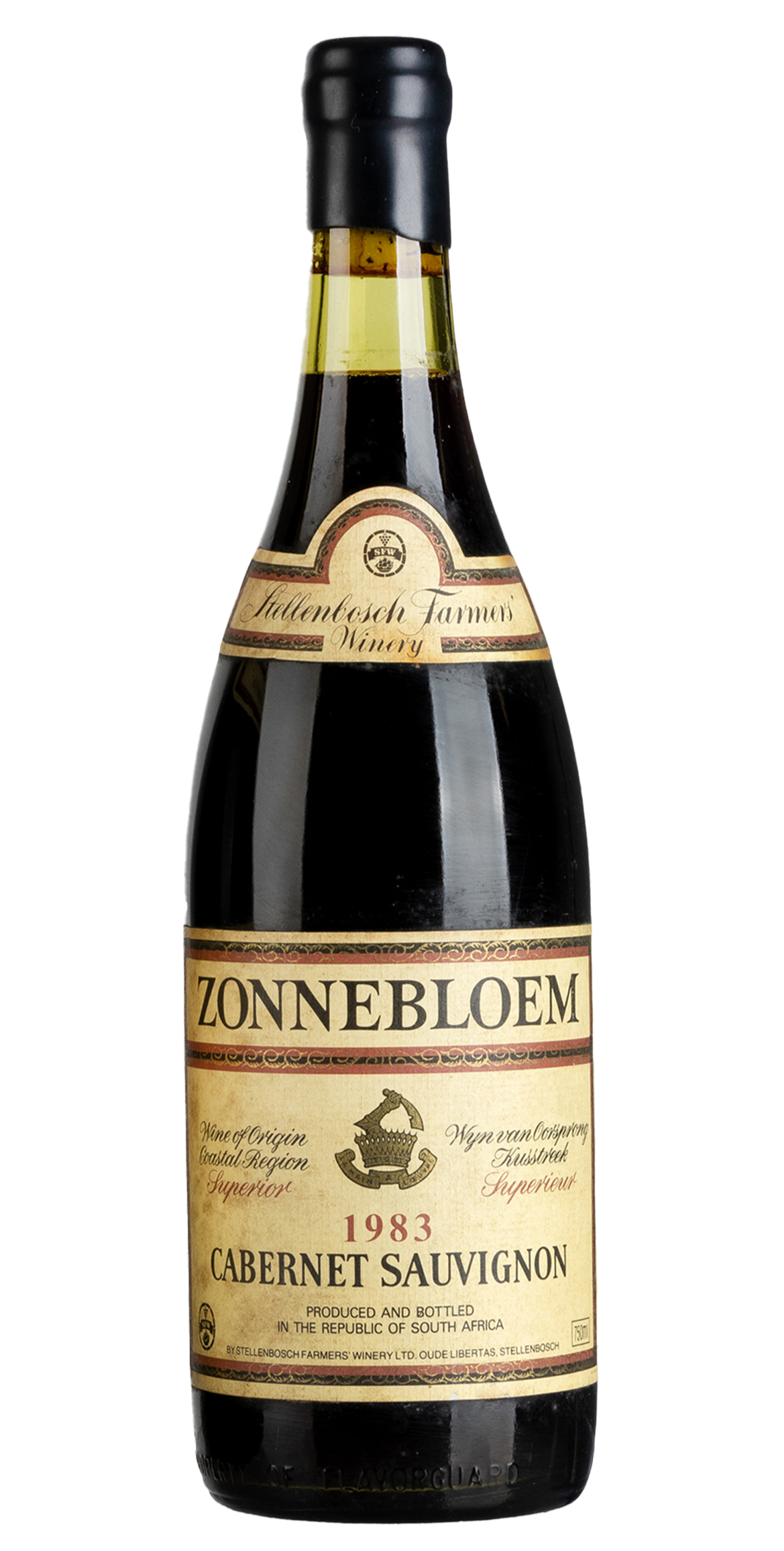 0
Vinotèque
Zonnebloem Cabernet 1983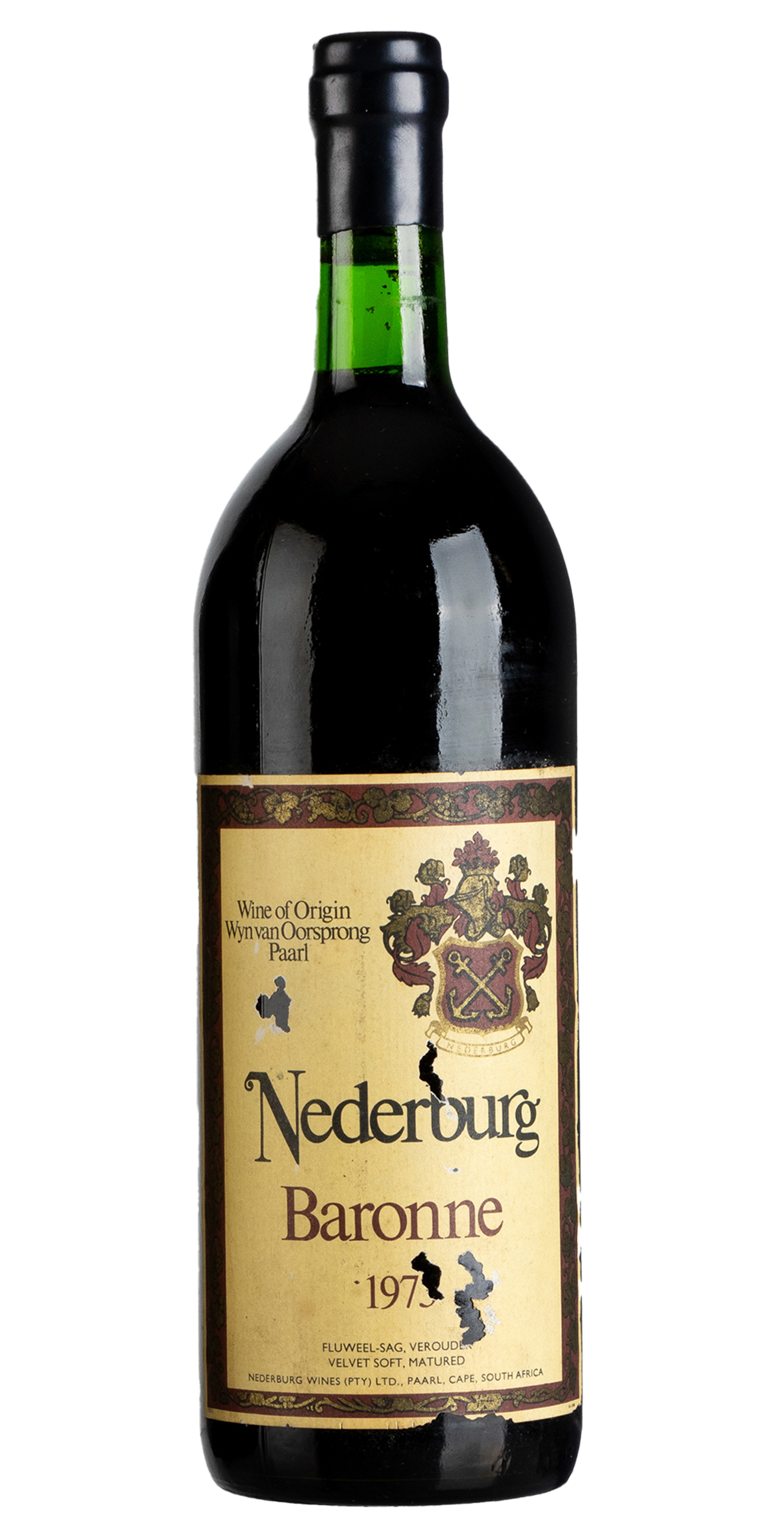 0
Vinotèque
Nederburg Baronne 1973 - Maiden Vintage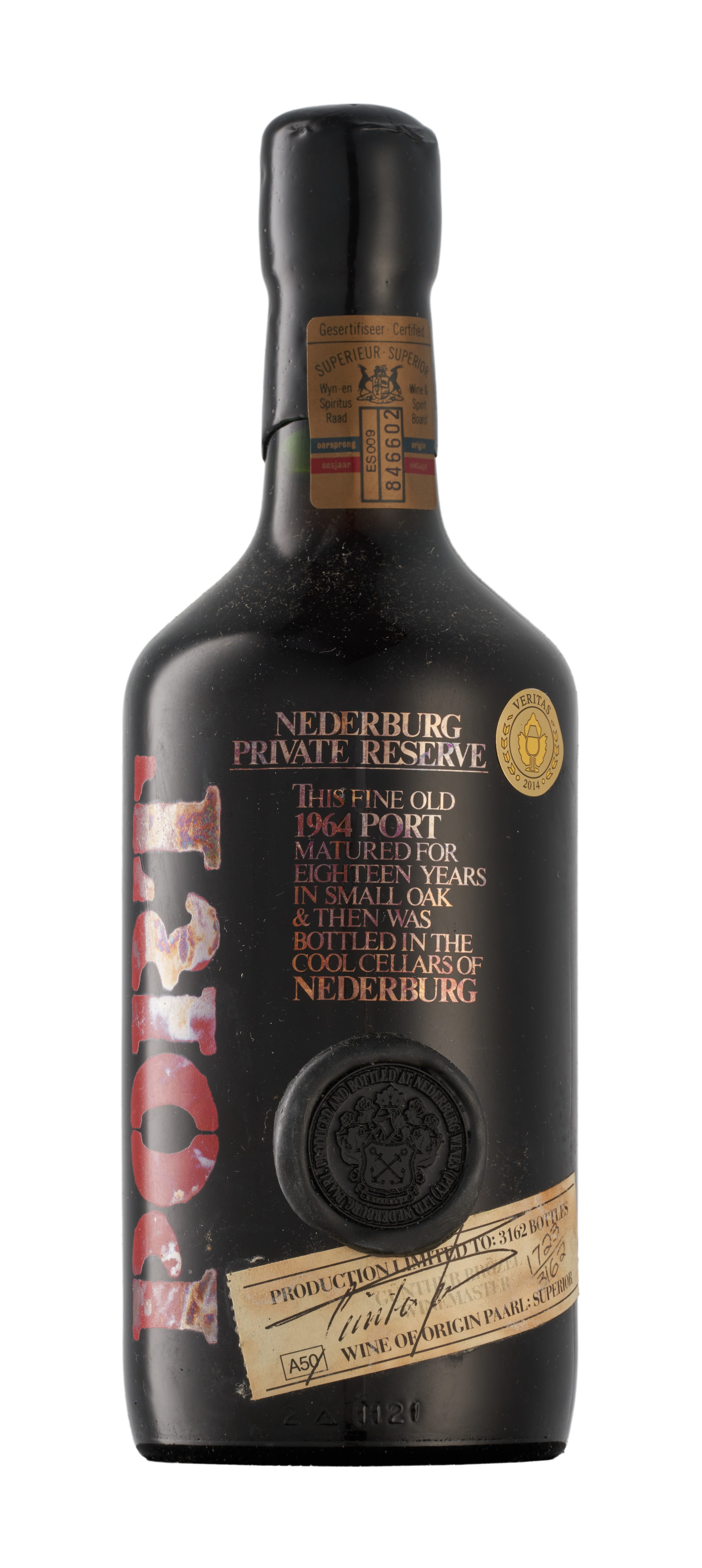 0
Vinotèque
Nederburg Port 1964
WHAT IS THE TABERNACLE?
It was a tongue-in-cheek reference to a very rare and precious collection of wines, preserved in a special place, and kept under lock and key, that gave rise to the name Tabernacle.
A WINE SANCTUARY
The dark, cool, subterranean place is a sanctuary for scarce and singular wines, mostly South African.

Each of the wines in the Tabernacle has been chosen with meticulous intention. To provide an archival record of outstanding examples (and sometimes with notes on the winemaking itself), to serve as a socio-cultural slice of history, to reflect the technology of its day, and to provide a quality and stylistic benchmark.

On the infrequent occasions that such bottles are opened by their curator for tasting, it is for the purpose of discovery. How and why were the wines made in the styles they were? What do they tell us about the vineyards and cellars of their day? What can they teach us about vinous longevity? Are there lessons to be learned about viticulture and cellar technique, about balance and blending that apply today? Are there wines amongst them that despite their age, still have the capacity to mature even further, and will they need to be recorked to preserve them for even longer?

Whenever it occurs, the opportunity to taste Tabernacle wines is seized by members of the winemaking fraternity but because stocks are limited, this does not happen often.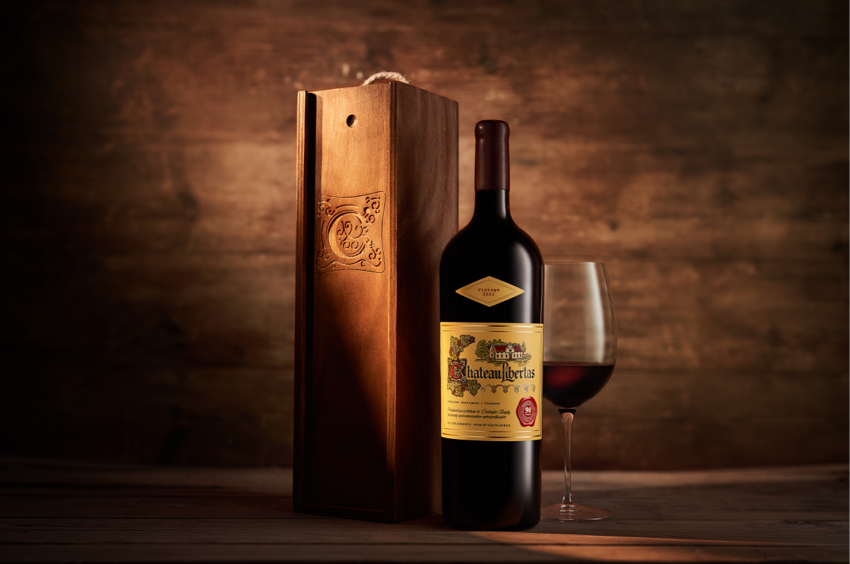 A COVENANT
The small group of wine industry leaders who established the Tabernacle in 1979, (personalities such as Ronnie Melck and Duimpie Bayly) believed that by setting aside remarkable wines for future analysis and interrogation, they were making a covenant to continuity, a commitment to the generations of winemakers who would succeed them.

As you would expect, the underground wine library is strictly controlled for light, temperature, and humidity to ensure for optimal ageing. The wines differ widely in provenance, style, and age.

Amongst the exceptional wines stocked are 19th century half-bottles of Constantia wines. Napoleon Bonaparte was a great admirer, while the French poet Baudelaire wrote about them, as did British novelist Jane Austen.
VINOUS GREATS CONTRIBUTE TO SA'S REPUTATION
Tabernacle wines span virtually the entire 1900s. The collection captures some of the best-of-best vintages made during the 20th century, by some of the best-of-best wine houses. From Chateau Libertas to Oude Libertas, from Fleur du Cap to GS, to Lanzerac to Lazlo, from Nederburg to Zonnebloem, they count amongst South Africa's greatest achievements in wine history.

As one example, the 1966 vintage of the enigmatically named GS Cabernet Sauvignon, was scored 20/20 by renowned critic and doyenne Jancis Robinson, when she tasted a bottle in 2015. She called it " …absolutely stunning – such a beautiful combination of maturity and delicacy". It was the first time an international critic had given full marks to a South African wine.

Bottles of Chateau Libertas, Nederburg and Zonnebloem dating from the 1960s and 1970s attract spectacular prices whenever they come on auction. They are considered the acme of 20th century winemaking.

Before Cinsault assumed its current relevance, it was dismissed as a minor blending partner used to soften tannic reds. Yet some of the country's most magisterial wines, still drinking magnificently after 60 years and more, and held within the Tabernacle, have shown tasters it can be so much more. They discovered how the grape could impart longevity, grace, and balance. Their experience has inspired a new generation of winemakers to claim it as their own. They began vinifying old Cinsaut vines and planting new ones to create varietal wines that count as important contemporary examples of original, deft, and worthy South African making.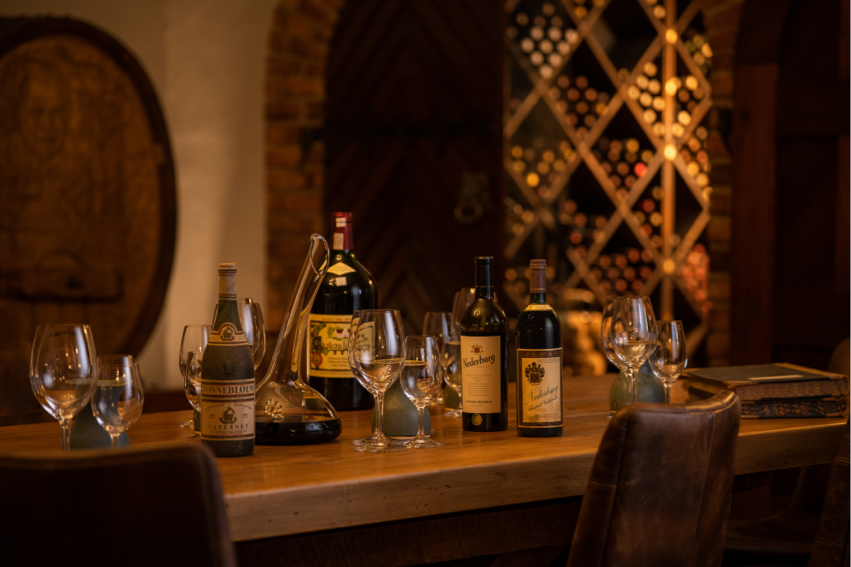 RARE OPPORTUNITY
We continue to cellar outstanding wines from the 21st century for future research but space in our library is now at a premium. Very occasionally, we give up some of our treasures for sale to collectors or to serve as a source of inspiration to the South African wine fraternity.
Nederburg Baronne Recorking
The Tabernacle, the famous underground cellar in Stellenbosch that houses some of South Africa's rarest and most spectacular vinous treasures, released a handful of historic wines for sale. All the South African wines have been recorked by leading world's cork specialist Amorim, South Africa
Wine giant and mentor, Duimpie Bayly
Francis ("Duimpie") Bayly, who passed away in 2021, was one of South Africa's most distinguished wine personalities. Educated at Stellenbosch University, University of California (Davis) and Harvard, he was a member of oenology and viticultural societies in the US and Australia, and played a key role in raising the reputation of the local wine industry in global markets.